Why is Climate Change Important?
Sea Level Rise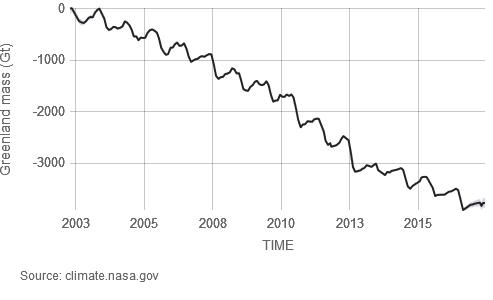 At the end of the last ice-age, some 13,500 to 14,700 years ago, sea-levels rose by some 20m in about 500 years. That's 1m every 25 years. This is known as Meltwater Pulse 1A and demonstrates what can happen when the ice-sheets of Antartica and Greenland retreat rapidly.
Sea Level rise is also caused by the expansion of water as it warms and factors like the uplift of the mid-atlantic ridge as the seabed warms. More locally the level may appear to rise due land subsidence (Jakarta).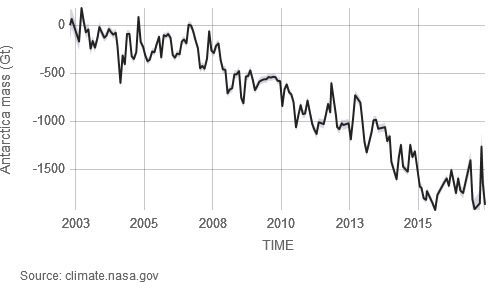 Over the past four decades, Antarctic ice loss has accelerated at an alarming rate. From 1979 through 1990, the continent was shedding ice at a rate of 40 billion tons per year. However, a new analysis found that from 2009 onwards that number rose to 252 billion tons per year. That is six times higher than the previous rate. The other source of concern is that the Eastern Antartic, which was regarded as relatively stable, is now contributing to the loss of ice. Antartic ice alone has the potential to raise sea-levels by some 56m.
Current models predict a 1m rise in sea-levels by the end of the century assuming a scenario of RCP-2.6 but there is increasing concern that these estimates may be too low.
Around 11% of the world's population live within 10m of mean sea level (Neumann et al. 2015). The consequences of just a 1 meter rise in sea-levels makes sobering reading.
Extremes of Weather
The rise in sea surface temperatures is causing more severe hurricanes and the intensification of El Niño events. bringing droughts and floods. This is already having significant socio-economic and health problems in the regions of the world affected.
Loss of Biodiversity
The UN's IPBES identifies climate change as a primary driver of biodiversity loss. Also, the loss of biodiversity contributes to climate change, the destruction of forests being an obvious example.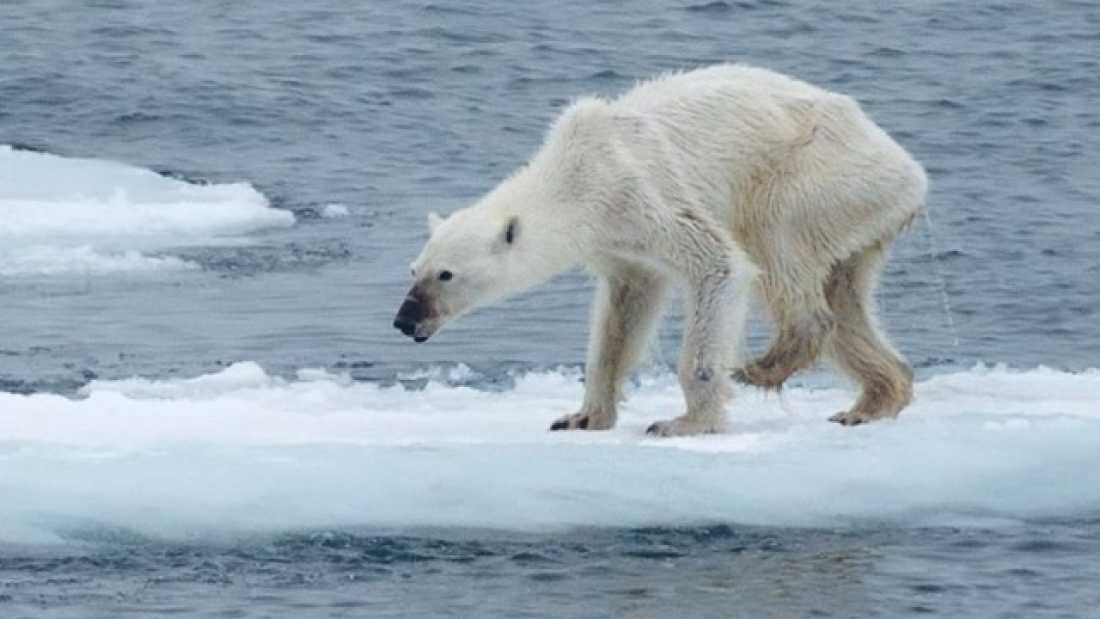 As the oceans warm they are less able to hold oxygen making it difficult for larger sea creatures which then seek better habitat and these behaviour changes can have many consequences for the stability of the food-chain. An example of this is the predicted 30% decline in the Polar Bear population by 2050 as they struggle to cope with reduced sea-ice and to find their natural prey.
Also, the aborption of CO2 causes the acidification of the oceans, making it more difficult for shell fish to generate and to maintain their shells. The loss of coral reefs is a result of acidification.
The International Union for Conservation of Nature's Red List says there are over 30,000 species of the 112,400 assessed face extinction. That's a staggering 27%. Also, the UN's IPBES report states that one million species are now at risk of extinction.
IUCN Red List of Threatened Species states that 41% of amphibians, 25% of mammals, 34% of conifers, 13% of birds, 31% of sharks and rays, 33% of reef-building corals, and 27% of crustaceans are threatened with extinction.